With all of the incredible smart home tech and devices available today, you can now consider the Universal Remotes with their map sized list of TV codes and clunky setup a thing of the past. Now, you have options to set up Universal Remotes and other devices to control not just your TV – but also your lights, thermostats, outlets, game consoles, smart sensors and more.

There are a few options available when choosing how you'd like to control your devices. These systems are categorized into consumer programmed and installed solutions (commonly available online and in Big Box stores) and professionally-installed and programmed home automation systems available from local home technology integrators.

The consumer products are designed to be easy to program and install by just about anyone. These are a great way to "combine remotes" and reduce clutter, while professional home automation systems offer near endless programming possibilities and functionality that goes far beyond controlling a TV or soundbar. Think lighting control, HVAC, garage doors, and even the pool heater! Smart scenes integrate the functions of each enabled device in your home together, creating a truly "Smart Home."

Near-endless configurations are available to the homeowner- all while retaining simple one-button control. This emphasis on usability means any member of the family can pick up the remote and effortlessly control every part of your home. No more macros and sequential button-presses to make sure the TV is on the right input and AV receiver or Soundbar is on!

Universal Remotes Using Home Automation
Savant:
A premium home automation solution, Savant offers integration all of your home's systems and devices including controlling lighting, media, home security, climate control and more. With features like voice command and individual family profiles to personalize your lighting, media or climate experience, Savant is certainly one of the top luxury home automation systems on the market.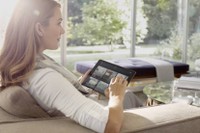 With Savant, all of your home automation is also controlled from your phone or tablet using a single app; instead of having dozens of remotes to keep track of, you just have one and you usually know where it is, and if not, just reach for your nearest iOS or Android device. With the ability to control all of your home's devices from your phone or tablet, you can adjust and monitor your home from anywhere in the world.

Savant also allows for you to create events (ie: "waking up" or "date night in") to customize the way your devices work together. For example, The event "Waking Up" makes sure that at the time you usually wake up, the house warms before you rise, your favorite song fades in, and the shades go up to let in the morning light.

Installing Savant is rather straight forward for a qualified professional. Savant's interfaces are intuitive and easy, even if you've never installed a home automation system before. To get started automating your home with Savant, you can find a local dealer near you on their website.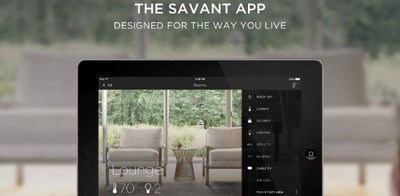 Control4:

An advanced home automation solution, Control4 offers customized home automation using either a remote, an in-wall touch screen, a tablet or a mobile app on Android and iOS devices. Control4 supports integrations with TVs, Audio/Video Components, Home Security, Climate Control, Blinds and Shades, Lighting, Entertainment,Home Networking, and even Pool and Spa Controllers. The recent update to OS 3 greatly improved usability and the feel of their system.
Control4 offers a subscription to their remote access service called 4Sight which, aside from control and monitoring of your home from anywhere in the world,  gives you access to When >> Then personalization. This allows you to customize an automatic schedule that turns on the outdoor lights after sunset, customize a "Cooking" button to play jazz in the kitchen when pressed, and even change the LED colors on any keypad in the house.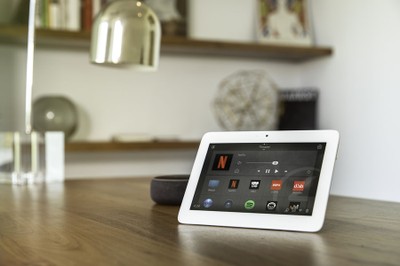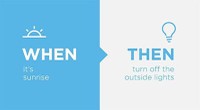 Known for stellar customer service and customer communication, Control4 offers full support and a library of resources including customer education, planning guides and more. One of their most notable resources is their Idea Gallery, full of a variety of real customer use-case scenarios for how they used their home automation. It's hard not to leave inspired after looking at some of the home automation applications others have used and how it has made their lives easier.

Control4 offers Intercom Anywhere allowing you to receive a delivery or remotely unlock the front door from anywhere in the world. The system also integrates with Amazon Alexa allowing you to tell your house what to do. You could use voice control to turn off all lights when it's bedtime or set the perfect mood for dinner.

Another great feature of Control4 is the hundreds of hardware partners they work with, making connecting and customizing devices even easier. And all Control4 dealers are certified and trained by Control4 directly on how to specify, install, and operate their home automation systems. Control4 even offers its dealers a complete set of tools to make sure their dealers can offer quality service to their customers. To get started automating your home with Control4, you can find a local dealer near you on their website.



Hand-held All In One Remote Controls for DIY Home Automation
Harmony by Logitech:

The Harmony remote allows you to control a number of different types of devices including TVs, Sound Systems, Google Home and Amazon Alexa, Game Consoles, Thermostats, Lights, Window Shades, Locks, Sensors, Switches, and Plugs just to name a few.

If you want to check and see if Harmony is compatible with your electronics or smart devices, you can check on their website using the product's manufacturer and the product's name/model number.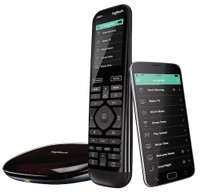 The Harmony remote also comes with a Universal Remote app that controls the same devices for easy access at home or when you're away. The Universal Remote app and the physical remote allow you to customize your remote interface screen for each device. If you need a d-pad, color key, menu buttons, or number pad for your device, you can select which ones you'd like to use.

One last thing to note is the ability to set up scenarios (called activities) where multiple devices connected to your remote work together in an action. For example, You could set up an activity named "Good Night" and when you select it it will turn off the TV, lock the door, set the thermostat and turn out the lights.

Other Universal Remote Options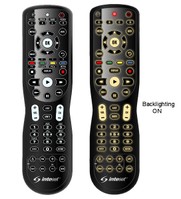 It must be said that the Logitech Harmony brand has created
the gold standard in universal remotes. For anyone looking for a non-Harmony
option, the pickings thin out considerably. But there are others.
Replacement Universal Remotes: The minimal and least
expensive option, for those just looking for a replacement remote for your
entertainment system, are the variety of multi-device universal remote
controls.These can easily be found online or at your local big-box
stores for reasonable prices. These remotes should handle your advanced TV
function and basic controls for a few extra devices besides. You ll find them
bearing familiar brands like GE, Philips and RCA and many will cost you just
under $30. Be sure to look out for compatibility with your specific devices and
of course backlit buttons. Once you use a remote with generous backlighting,
you ll regret ever going back to a dull, unlit remote control.
Inteset INT-22 4-in-1: For those who are not ready to
dive into the more complex and pricey Logitech Harmony family of universal
remotes – there is Inteset INT-22 4-in-1. As the name suggests, it can be
programmed to control up to four devices only, which is fine for most basic
home theater systems with a receiver, TV and a pair of players.
Programming is no more complex than the tried and true
method of entering codes for each device, just like you used to do back in the
90s. But this one also features macro capabilities that allow more determined
users to program up to 32 commands into a single press of a button. Inteset may
be a no-frills option for getting simple, straightforward functionality, but it
comes out-of-the-box ready to control some of today s common streaming devices,
including Apple TV, Xbox One, Media Center/Kodi and Roku. But best of all, it s
an ergonomic handset with brightly back-lit buttons for continued ease of use.
Caavo Control Center: Did you even know you needed a
voice controlled remote system that can select exactly the episode of the show
you wanted to watch? I sure didn't, until I saw a demo of Caavo Control Center!
Plug your devices into the Caavo HDMI hub and it identifies them all and the
remote can automatically control them as needed while the hub handles all the
HDMI switching in the background.
The system s on-screen display shows all your streaming
services and can even make its own recommendations based on Caavo editor s
choice and other user s tastes, complete with reviews. It s a bit like social
media influencers meets your TV. Unlike suggested viewing recommendations from
the streaming service you're using, Caavo is service agnostic and will provide
recommendations based on only what you're subscribed to. But one of the best
features is embedded into the remote control itself. The remote may not be the
most ergonomic, it's stylishly small with hard edges and a simple layout. But
it does have a remote locator feature! Just hit a button on the control center
and your remote calls out to you with a series of beeps until you find it,
probably under the cushion of your couch. If Caavo is setup for voice commands
through Google Home or Amazon Echo, you can just tell your home assistant to
locate the remote for you.
As interesting as Caavo may be, it's not without drawbacks.
The control center only supports up to four HDMI devices and worst of all, Caavo is another subscription service. You ll pay $60
for the hardware and then a $4-monthly fee. Although, you can save in the
long-run by paying annually at $40 or a one-time, lifetime fee of $129.
Customize, Personalize, Automate Till Your Heart's Content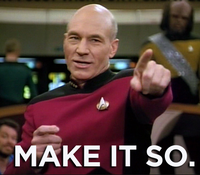 Whether you're just looking for a replacement for the trusty old universal remote or interested in dipping a toe into the "smart home" world, the options can truly seem overwhelming at first. From remote codes for your home entertainment system to full-home automation and security systems accessed on your smartphone from anywhere far from home. Once you start down that road, it becomes curiously addicting to seize greater control over your home's devices with the broad assortment of home automation systems available. Nothing makes you feel like a powerful, high-tech Bond villain like monitoring your front door from your phone, even if you're just letting-in the gas man while you're at work. Finding the right professionals will help get you into the right system for your needs today. But be warned, tomorrow you may find yourself wanting to do even more.

About the Author
James Feldstein is the President of Audio Den, a family-owned company based on Long Island, New York that sells audio and video products, and offers smart technology installation services for local homeowners and businesses. He has worked in the AV industry for more than 30 years.

Google News
https://news.google.com
Google News is a news aggregator and app developed by Google. It presents a continuous, customizable flow of articles organized from thousands of publishers and magazines. Google News is available on Android, iOS, and the web. A beta version was launched in September 2002 and released officially in January 2006.